If you are a business owner today — no matter what size your business is — you need to start thinking about a mobile-first strategy if you have not already done so. In today's world, businesses everywhere are looking for an edge, especially small businesses. Mobile can be that edge.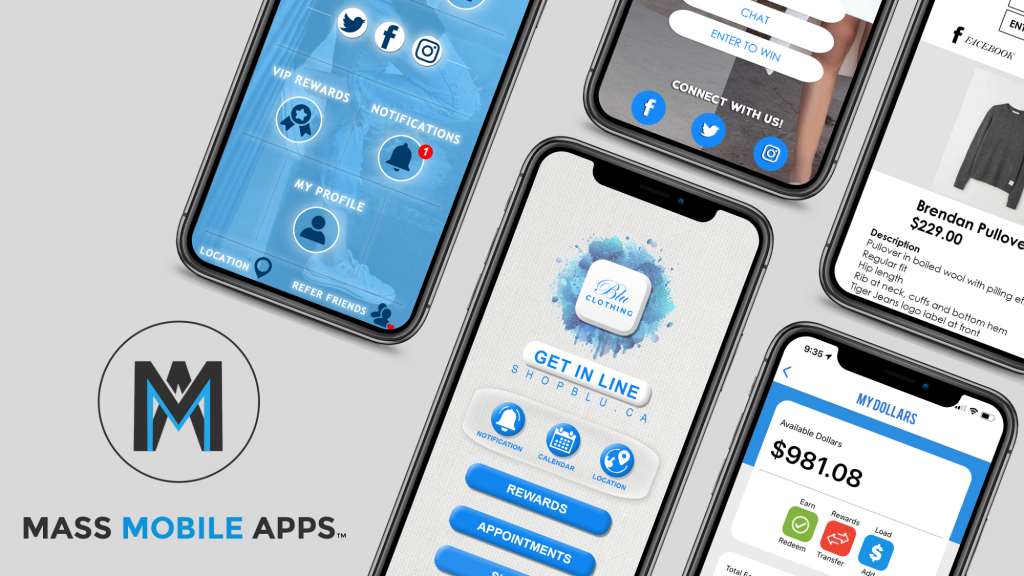 It is no longer a question of if your business should adopt a mobile strategy, the question is when. When small business owners start their research into app development, they might be discouraged when they find out what it is going to cost. The average mobile app can cost $270,000 to develop, according to a survey from Kinvey.
Those figures are sure to scare away most small business owners, and even some of the bigger ones. I have some unique insights into this process, having seen it from both sides. I have a retail background and in 2014, I was looking for a way to better connect with my customers. I tried many of the marketing tools available to me, including radio, magazines, flyers, email, social media and paid web. Some avenues had results and others did not, but with all the competition for the attention of my customers, it became increasingly difficult to stand out.
The goal of my marketing efforts was to get my message in front of my customers in the most effective way possible and to increase sales as a direct result of those efforts. A Google search for how to increase sales resulted in my "aha moment." Businesses with loyalty programs generally have profits that are higher than businesses without one, and companies like Starbucks saw a 26% increase in profits after introducing a loyalty program. I began looking for ways to implement a loyalty program for my business and after a few days of research settled on a mobile loyalty app. In 2014, the mobile app landscape was not where it is today and what I was looking for did not exist, so I went out and built it.
As a retail owner who also founded an app development company, I know that a business owner today can design, build and publish their own custom mobile app for less than it would cost them to publish 10,000 flyers just once. The mobile app today is as essential to businesses as a website has been in the past. Over time, I believe it will become the most effective way to connect with and engage your customers.
If you look back 20 years, how many businesses had a website? Today, a business without a website is like a business without a sign. If I look ahead five years, I can imagine a landscape where mobile is the dominant medium — even more so than it is today.
When looking for a mobile solution, it is important to make sure that the solutions being offered are ones that you will use. There are a lot of mobile app builders available today, and the solutions they provide are as different as the businesses they serve. Look for a platform where you can speak to a real live person to get a full understanding of the solutions they offer. Features are important, and like anything, it is quality, not quantity that matters here. Look for the types of features that you will use in your business.
For example, almost every mobile app builder offers some type of loyalty program. Most that I have seen are simple programs like a digital stamp card — buy nine and get your tenth free. If you are running a cafe, that might be sufficient, but most other types of businesses will need something a little more robust. In designing our loyalty system, I really wanted to have something that would not only reward my customers but would boost my bottom line. As a result, we introduced transaction-based rewards where users are rewarded for the purchases they make. The more they spend the more they earn. This is a win-win proposition for both the consumer and the business owner. When thinking about making a purchase, the consumer is incentivized to not only buy with you but to spend more when they do. The business owner can now offer rewards instead of discounts and ensure that their best customers receive the most rewards.
That is one example of how different features can be between app providers, even if they sound the same. While you think you are comparing apples to apples, in reality, the two offerings could be very different. Do your research, check out more than one company and tell them what you are looking for and what you hope to gain with your mobile app. This is an extremely important decision, and you need to do it right the first time because unlike a website that can be redesigned if you are unhappy with it, moving to a new mobile app platform will not only cost you more money, it will cost you more time and you will lose the downloads you have accumulated.
Your company's shift to mobile is an inevitability. It's no longer if you go mobile, but when.